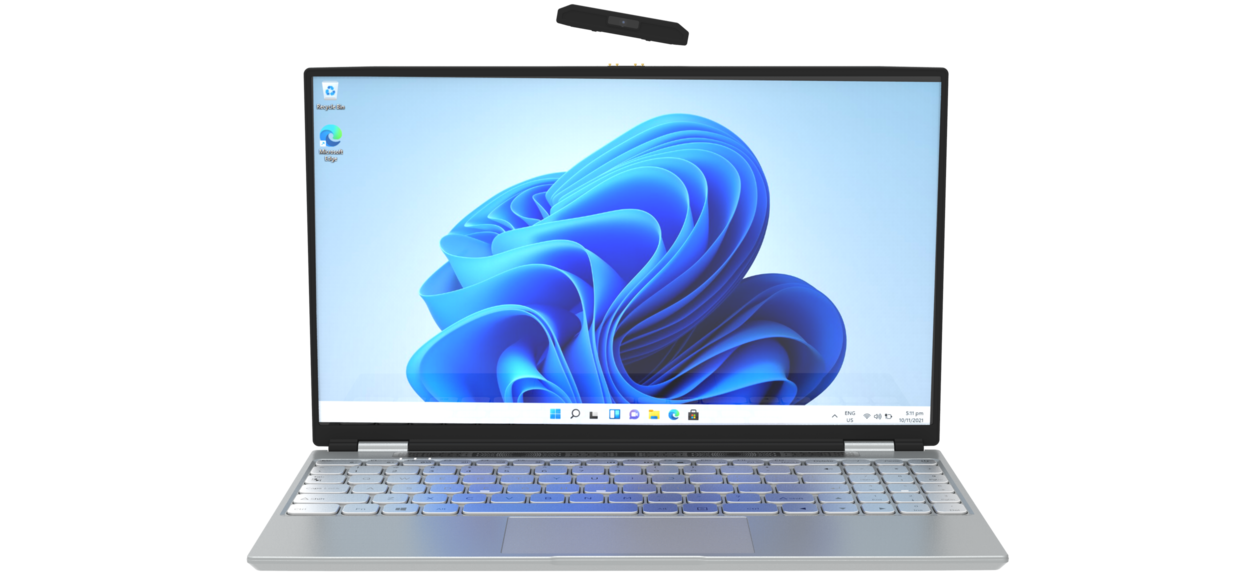 ---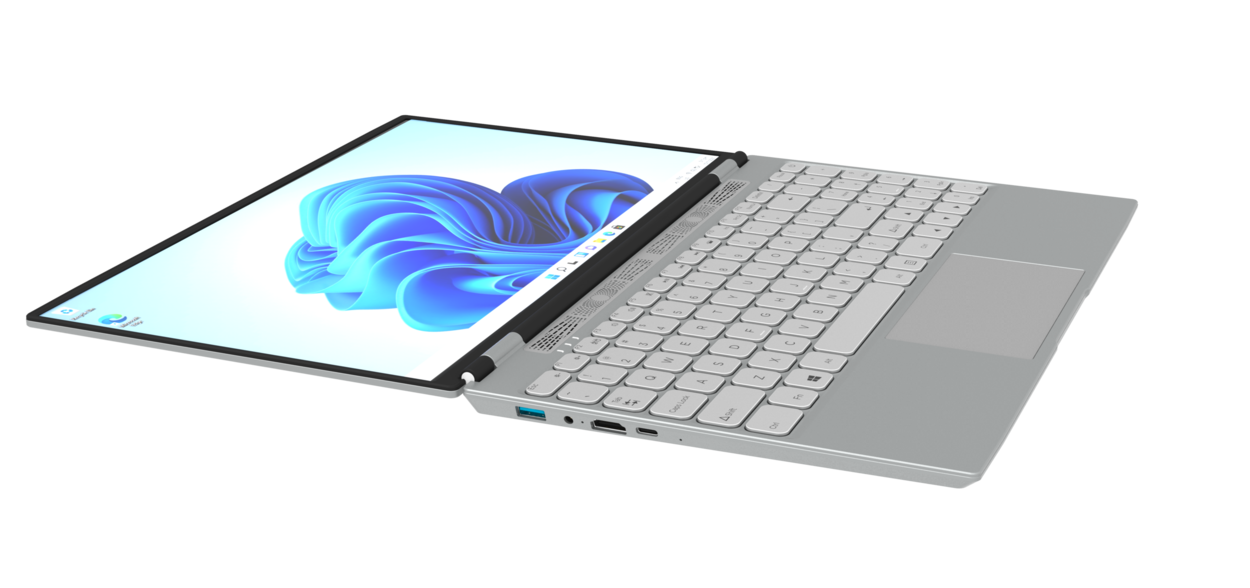 ---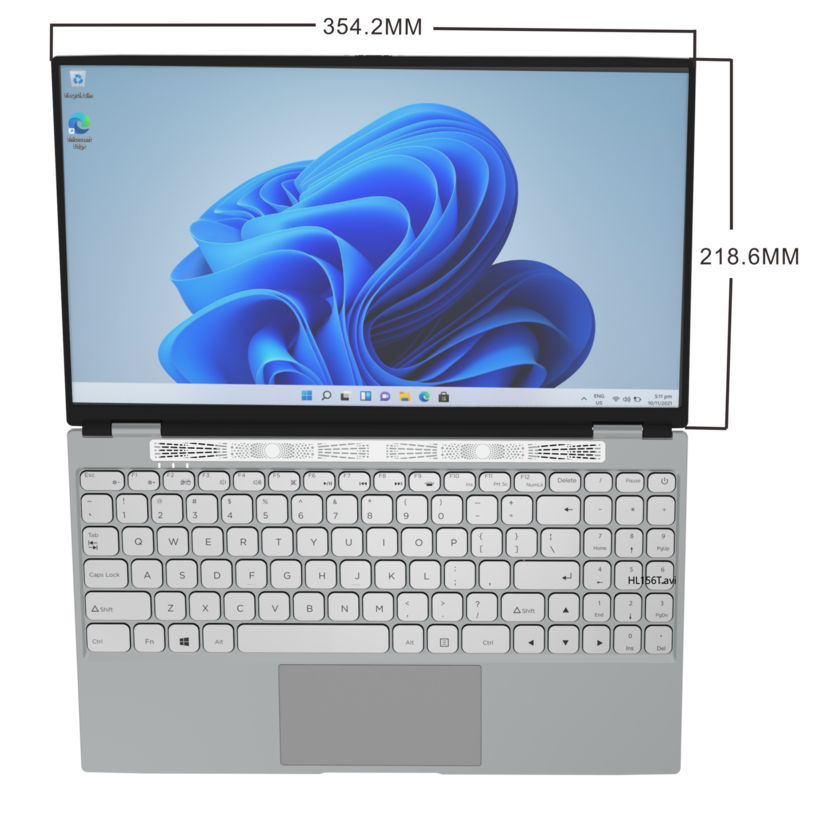 ---
Sapphire SR3 - Technical specifications
Ultra-portable performance
Our Sapphire SR3 laptop weighs just 3.98 lbs. (1,8 kgs.) and it's only 0.67 inches (1,8 cms.) thick.
CPU, storage and memory
The laptop features a low voltage Quad Core Intel Celeron J3455 (86% faster than our Platinum model) processor, 8 GB of RAM and a 512 GB blazing fast M.2 SSD drive. Also a hot-swap micro-SD slot for up to 1 Terabyte of additional storage on the go.
Fast network & Internet connection
We use Realtek as our tech provider for our Wi-Fi wireless Internet and network adapter to achieve the widest compatibility and sustained performance.
15.6" Full HD IPS screen and webcam
This model features a 15.6 inch Full HD (1920 x 1080) IPS screen full. It doesn't matter how you look at it, this laptop shines from wide angles and performs great in low light and under extreme bright light situations. Above the screen sits an advanced CMOS camera of 0.3 Megapixels for video calls or video recording.
8000 mAh battery
Our 8000 mAh battery will keep you working for long hours while unplugged. Our main processor is also a low consumption CPU. In combination: a winning team.
Ports & Connectivity
Our Sapphire model features 2 USB ports, 1 HDMI out and audio out in 3.5mm format. A wireless Bluetooth adapter is also built in.
Windows 10 Home
All our laptops include factory-installed Windows 10 Home ready for you to personalize and use right out of the box.
Expandability options
Upgrade to a 1 TB SSD drive for just $55. Upgrade to 16 GB of RAM for $70.
Support and Warranty
Our laptops include a 12-month warranty against defects in manufacture or hardware malfunction. Additionally, we provide the user with continued support in the form of downloadable resources and drivers if needed.
---
Frequently asked questions
Why is the price so low?
All our computers are brand new and thanks to new developments and research we can provide a beautiful and fully working portable computer for less money than a smartphone. We achieved all of that while using an energy efficient CPU, a fast SSD drive and enough RAM memory for most applications... all in a thin, light and durable chasis.
Where are V2 computers made?
V2 computers are designed and prototyped here in California and after testing we send the final specifications to our factory in China, where they are manufactured and sent to back to our warehouses in California and Florida.
What can I do with a Platinum XR3?
You can do most personal computing tasks like web browsing, working via web or applications, remote study and e-learning, conference calling and content creation. The computer will have no problem handling other Windows based software like Microsoft Office, drawing or programming languages and frameworks.
What can't I do with this computer?
There's not much you can't do, but some software are more intensive in processor and memory usage and require a lot of RAM memory (16 GB or more) like CAD, 3D modelling or video manipulation. This laptop can run games but it doesn't feature a dedicated discrete graphics GPU, so it's not the ideal choice for hardcore gaming. In such cases we recommend a workstation or gaming laptop of superior performance like our Eleven laptop. Also, the SSD drive is fast but it's not recommended for storing many movies or large files; use a SD card instead or choose cloud storage like Google Drive, Microsoft OneDrive or Dropbox.
How does the 12-month warranty work?
In the unlikely event that the computer should present a hardware malfunction, we provide warranty via RMA. We validate that it's a hardware failure and then we change your computer for a brand new one (we do not repair our laptops) after we receive the faulty item. Warranty does not cover mishandling, human damage or spills of any kind. Opening the computer also voids the warranty.